When Hunting For Bigfoot, Look Up.
Way up.
Regular readers to ParaNorthern on Facebook or our website know that I am officially a Bigfoot skeptic. Even though I want to believe that a large primate inhabits the considerable wilderness of the North American continent, most of the so called evidence falls into the category of Bollocks. (Ask someone British.)
So when I read recently that some Sasquatch hunters are suggesting that we look to the tree tops for sleeping Bigfoot I laughed out loud. I could not picture something of the supposed mass of of this bipedal cryptid climbing a tree to get a good night's rest.
But then I saw this video.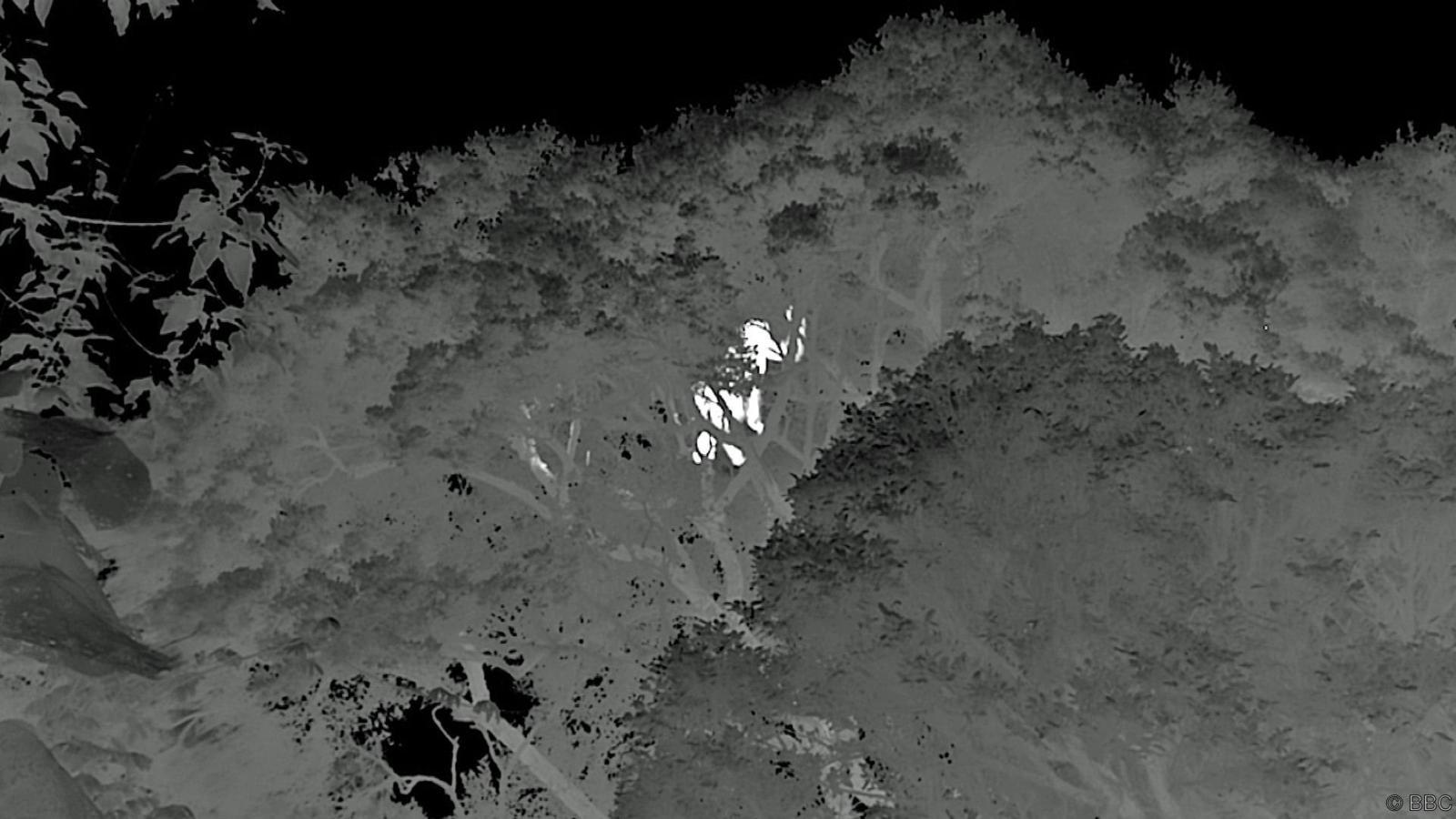 Eastern lowland gorillas have now been filmed on thermal cam at night building nests to sleep in up to 45 meters above ground.
The BBC has developed a new series called Gorilla Family & Me. It features renowned nature film maker Gordon Buchanan as he travels to the Democratic Republic of Congo to film and interact with a family of Grauer's gorillas, also known as eastern lowland gorillas. They are the largest (known) primates on Earth.
Wikipedia provides the following psychical description. "Eastern lowland gorillas are the largest subspecies of gorilla and the largest living primates. Males weigh 204–250 kilograms (450–551 lb), but exceptional males can weigh 272 kilograms (600 lb) or more. Females usually weigh half as much. Males have a standing height of 1.76–1.94 metres (5.8–6.4 ft) while females stand at 1.60 metres (5.2 ft) or less."
I share this physical information to show that we are talking about large animals. Larger and heavier than most humans.
Click Here to watch this thermal cam video of gorillas building nests and sleeping in trees. This is a first for gorillas in the wild.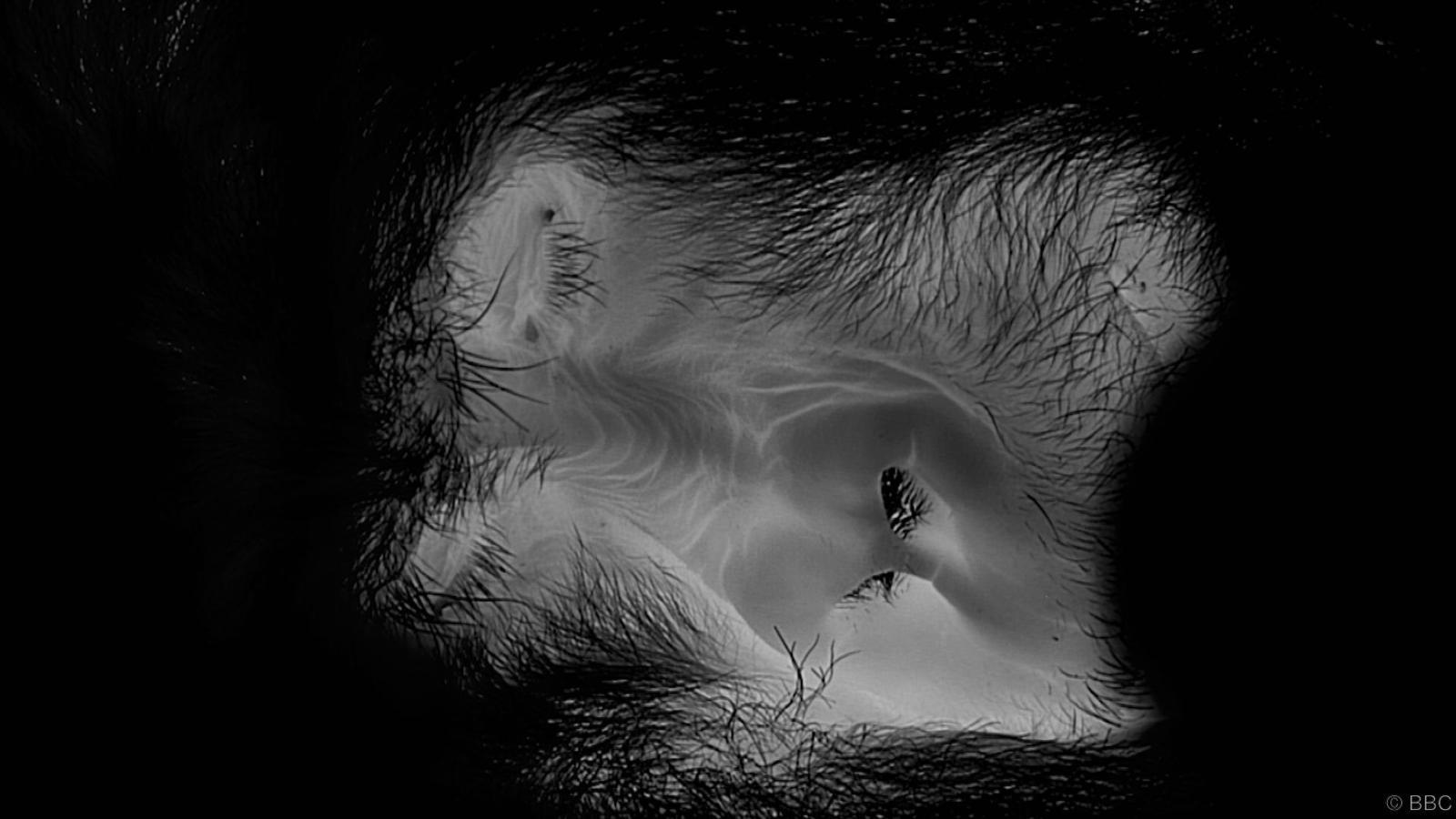 "The bedtime rituals of Grauer's gorillas have been captured on camera for the first time by filmmakers using military-grade thermal imaging technology." - BBC series Gorilla Family & Me
Am I saying that this is proof that Bigfoot exists? Absolutely not. But it does give the theory of Sasquatch sleeping high up in trees a certain amount of validity.
I've long said that if we can't study Bigfoot then we should look at the closest possible relatives. Maybe we should spend more time comparing apples to apples and less time discussing the natural cloaking abilities of animals that call out "Mike. Mike." and leave crayon drawings lying around.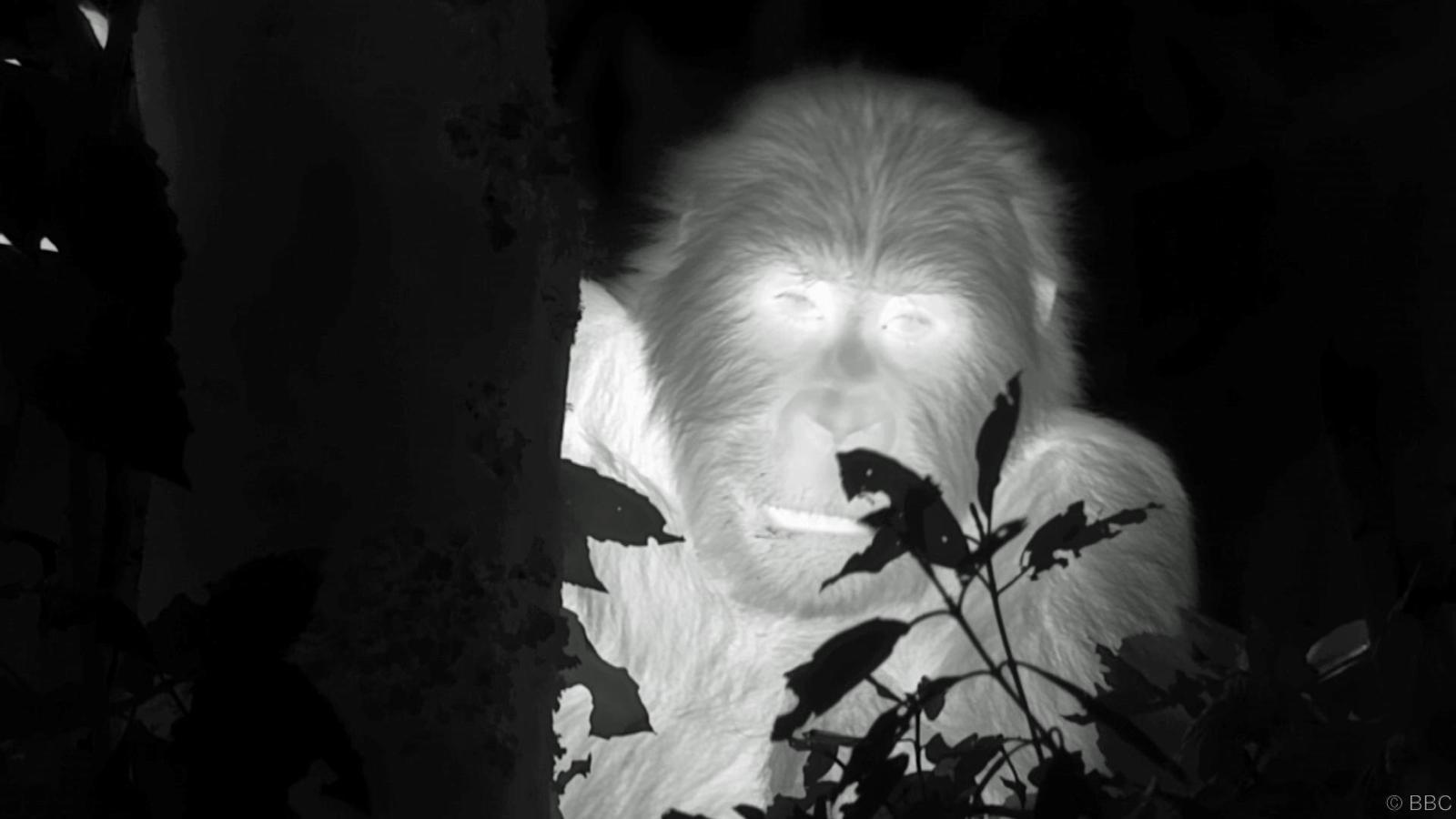 "To the best of my knowledge this is the first ever filming of gorillas at night, certainly using this kind of camera," says primatologist and chairman of the Ape Alliance Dr Ian Redmond, a self-professed "gorilla-holic" who began his career as Dian Fossey's research assistant and introduced Sir David Attenborough to gorillas in the 1970s.
article by the Overlord,
ParaNorthern.ca
Photos from BBC.com's article Rare footage reveals gorillas' treetop slumber antics.
Additional information:
Wikipedia - Eastern lowland gorilla