World Wide Web
Things That Go Bump Around The Web, And Some That Made Us Smile.
Sure, Northern Ontario has a long history of unexplained and scary events, but there's a big world out there, and a lot going on in other parts of the globe.
One thing the ParaNorthern team has found as we've scoured the web looking for stories, is that there are a lot of interesting and sometimes very funny stories out there.
So we thought we'd dedicate a section of the site and share them with you.
If you find a frightfully interesting or funny story online that you would like us to look share, send an email to the This email address is being protected from spambots. You need JavaScript enabled to view it.. We'll even post your name and thank you for it if you'd like.
Have a website or story you think we might be interested in? Send an email to the This email address is being protected from spambots. You need JavaScript enabled to view it., or follow the link to Tell Us Your Story.
From ParaBreakdown:
Western Pennsylvania Forest Creature
ParaBreakdown on YouTube is one of our favourite sources for explanations of paranormal events, sightings and other activities.
In this video we are shown how and why a purported "unexplained creature in the woods" or bigfoot, is simply not what it claims to be. This is either the worst case of mistaken identity out there, or an attempt at a hoax.
Investigation: Unrested Spirits of the Red Mill
Recently, we've begun making contact with other ParaNormal website owners and Facebook administrators. It's our goal to share information on what other teams are doing, from around the world, with the fair and balanced view our followers have become accustomed to.
One of our new contacts is Steve Galante of Visual Paranormal Investigations. He has given ParaNorthern permission to share and write a review of some of the their videos. You can follow them on Facebook by clicking here.
Subscribe Today!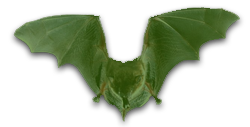 Each month, we send out a newsletter featuring stories from our website, Facebook, and paranormal news from around the web.
Featured Articles
Is This Photo Proof That Bigfoot & Humans Share A Common Ancestor?
Bigfoot researchers have long supposed that the legendary cryptid is a primate, and therefore related to modern humans.
Recently discovered photo examinations which originate from Shawnee, Oklahoma may hold an important clue.
William Bradley has long held an interest in Sasquatch. Himself a native of Shawnee, Bradley states that Oklahoma has long been a hot bed of Bigfoot activity.
Bradley claims to have multiple talents which have helped him discover the truth.
Read more ...
When Hunting For Bigfoot, Look Up.
Way up.
Regular readers to ParaNorthern on Facebook or our website know that I am officially a Bigfoot skeptic. Even though I want to believe that a large primate inhabits the considerable wilderness of the North American continent, most of the so called evidence falls into the category of Bollocks. (Ask someone British.)
So when I read recently that some Sasquatch hunters are suggesting that we look to the tree tops for sleeping Bigfoot I laughed out loud. I could not picture something of the supposed mass of of this bipedal cryptid climbing a tree to get a good night's rest.
But then I saw this video.
Read more ...